Route from Point A to Point A – When You Want To Go To Where You Already Are.
Whenever you want to go on a trip that will end in the same place where you start, then Route A2A is for you.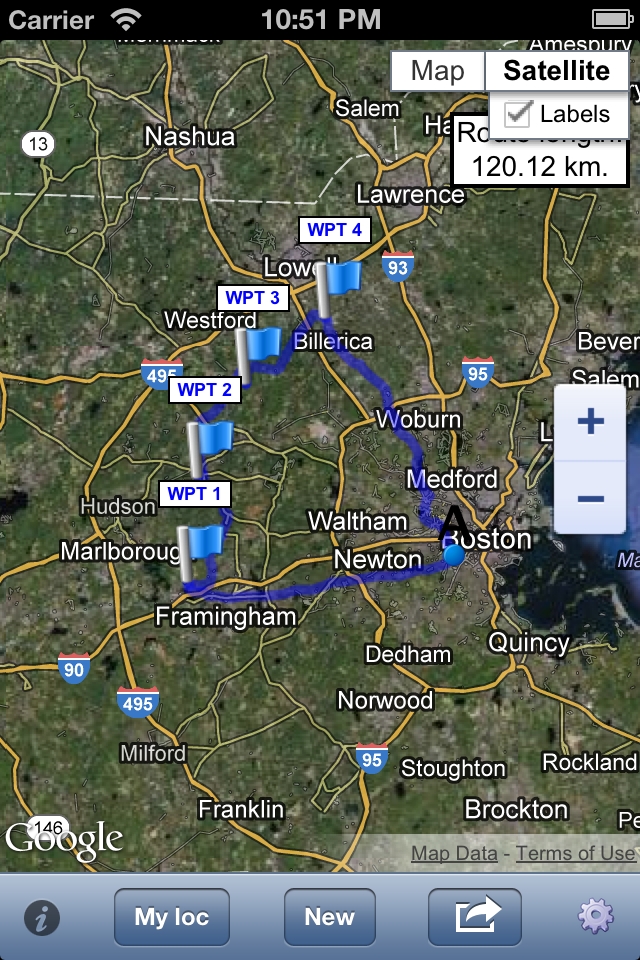 When would you want to end your trip to where you start it?
Typical use cases include:
-Jogging, generate and discover new routes from the front door of your home.
-Motorcycling, find new and interesting routes from your home. Or from wherever you are.
-When visiting a new city, generate a route from the front door of your hotel and discover new places.
-Discover new routes for a Sunday drive with your family.
-And so on and so forth.
Easy to use interface:
-Double-tap anywhere on the map to generate new route.
-Or use New-button to generate route from your current location.
-Drag starting point A and waypoint flags to modify route.
-Share route via Twitter, Facebook, Sina Weibo, Email and iMessage/SMS and view route in accompanying web site: http://routea2a.com.
RouteA2A is free and supported by ads. Premium Content is available via In-App purchase and it adds following features:
-Disabled ads.
-More settings such as randomly generated route to random destination B.
-Turn-By-Turn directions and ability to email and print it.
-Show and email route GPX file.
Note: This application uses Google Maps Javascript API. Not all route modes are supported in all places (for example bicycling works within United States, but may not work in other countries, and driving and walking may be unavailable in some countries).
Route A2A (free, supported by ads, Premium Content 0.99USD)